hdzhl co., ltd
Country:

China (Mainland)
Business Type: Trading Company


x

Mr.felix

Ms.Tina

Ms.Daisy

Mr.Felix
Tel: +86-13032617415
Ms.Tina
Tel: +86 18231170832
Ms.Daisy
Tel: +86-18630082079
Fax:
City: Handan
Street: china
MaxCard: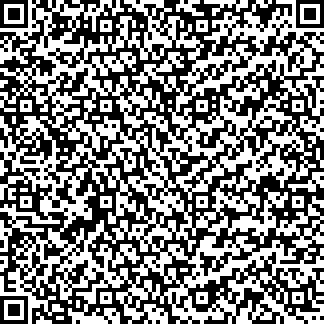 China Buy Low Price Organic Modified Wheat Starch Hydrolyzed Supplier CAS NO.9005-25-8

Keywords
Wheat Starch
Wheat Starch supplier
buy Wheat Starch
Quick Details
ProName: China Buy Low Price Organic Modified W...
CasNo: 9005-25-8
Appearance: powder
Application: 1.Native Wheat starch, it is widely us...
DeliveryTime: 10 working days
PackAge: 25kg/bag
Port: Qingdao
ProductionCapacity: 300000 Metric Ton/Month
Purity: 98%
Storage: cool place
Transportation: cool place
LimitNum: 20 Metric Ton
Water Content: 0.0001
Impurity: 0.0001
Ash: 0.0001
Grade: Industrial Grade,Food Grade
Superiority
1, High quality with competitive price:
1) Standard: Enterprise Standard
2) All Purity≥98%
3) We are manufacturer and can provide high quality products with factory price.
2, Fast and safe delivery
1) Parcel can be sent out within 24 hours after payment. Tracking number available
2) Secure and discreet shipment. Various transportation methods for your choice.
3) Customs pass rate ≥99%
4) We have our own agent/remailer/distributor who can help us ship our products very fast and safe, and we have stock in there for transferring.
3, We have clients throughout the world.
1) Professional service and rich experience make customers feel at ease, adequate stock and fast delivery meet their desire.
2) Market feedback and goods feedback will be appreciated, meeting customers's requirement is our responsibility.
3) High quality, competitive price, fast delivery, first-class service gain the trust and praise from the customers.
Details
Item

Specification

Appearance

White powder

Acidity(°T)

≤20

PH

4.5~6.5

Ash

≤0.2%

Fat

<0.1

Moisture

≤13.0%

Spot (unit/cm2)

Max. 2.00

White Degree (%)

≥93.0

Viscosity ( mPa.S)

≥50.0

Protein

≤0.35

Spot pcs/cm2

≤3

Whiteness(400NM Orchid Reflectivity)

Negative

Mesh Size

100mesh

E-coil per/g

<30
Application:

1.Native Wheat starch, it is widely used in printing and dyeing,papermaking,chemical industries as well as in food industry.

2.Meanwhile, as an important industrial raw material starch can be processed into sugar,ethanol and other ferment products,good quality.
Wheat Starch extraction method:
Extracted from wheat starch, in the past is the use of fermentation, about a small Mecca water until soft, grinding was conducted after acid fermentation, so surrounded by cells surrounding the starch granules are dissolved and starch to separate easily. However, the loss of the law more gluten, the protein and starch is not easy to do, affect the quality of starch, has now been replaced by Martyn law.


Martyn method: based on wheat flour as raw material, stir together machine in water 50 to 80% to 40 rev / min speed of the synthetic flour dough kneading. Stir together for about 30 minutes, 30 minutes, the gluten swelling and bonding with each other, so that starch is easy to separate. If the added amount of salt can improve the quality of gluten, and to promote its bond. In case of acid-free flour for some time, can be added the right amount of calcium hydroxide to adjust its pH. After being rested dough, add 5 to 8 times the water Kneading 3 to 4 times rubbing. Wash out the emulsion of starch milk, the need for refined purification, and the remaining material is gluten, moisture content is divided into 65 to 70%, after drying, the protein content of about 75 to 85%, edible oil gluten or as raw material for manufacturing . The Wheat Starch extraction methods are sub-processing, not continuous operation.


A ear Seting method: In recent years, as well as the production of wheat starch as raw materials Ah ear Seting law. The production of corn starch with the production process works the same.


Production methods will be divided into 14% moisture content, crude protein content of about 10% of soft wheat, containing 0.2% sulfur dioxide soaked in water at 39 °C temperature, soak for 12 hours, water absorption increased to 55%. Other methods of operation and the same corn processing. Get Wheat Starch in the crude protein content of 0.4 percent, the highest recovery rate of 83%.