hdzhl co., ltd
Country:

China (Mainland)
Business Type: Trading Company


x

Mr.felix

Ms.Tina

Ms.Daisy

Mr.Felix
Tel: +86-13032617415
Ms.Tina
Tel: +86 18231170832
Ms.Daisy
Tel: +86-18630082079
Fax:
City: Handan
Street: china
MaxCard: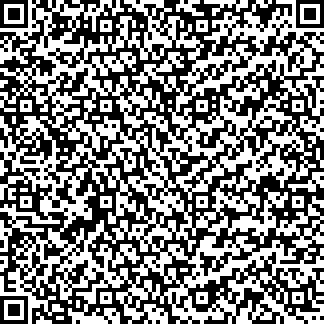 Flake/Pellet/Powder Magnesium Chloride CAS NO.7791-18-6

Keywords
magnesium chloride
7791-18-6
mgcl2
Quick Details
ProName: Flake/Pellet/Powder Magnesium Chloride
CasNo: 7791-18-6
Molecular Formula: mgcl2
Appearance: pallets/powder/flakes
Application: 1. Metallurgy:Used to make refractory ...
DeliveryTime: 10 working days
PackAge: 25kg/bag
Port: Qingdao
ProductionCapacity: 300000 Metric Ton/Month
Purity: 98%
Storage: cool place
Transportation: cool place
LimitNum: 20 Metric Ton
Water Content: 0.0001
Impurity: 0.0001
Ash: 0.0001
Grade: Industrial Grade
Superiority
1, High quality with competitive price:
1) Standard: Enterprise Standard
2) All Purity≥98%
3) We are manufacturer and can provide high quality products with factory price.
2, Fast and safe delivery
1) Parcel can be sent out within 24 hours after payment. Tracking number available
2) Secure and discreet shipment. Various transportation methods for your choice.
3) Customs pass rate ≥99%
4) We have our own agent/remailer/distributor who can help us ship our products very fast and safe, and we have stock in there for transferring.
3, We have clients throughout the world.
1) Professional service and rich experience make customers feel at ease, adequate stock and fast delivery meet their desire.
2) Market feedback and goods feedback will be appreciated, meeting customers's requirement is our responsibility.
3) High quality, competitive price, fast delivery, first-class service gain the trust and praise from the customers.
Details
Magnesium Chloride Pallets/Powders/Flakes
Product Description
1.It is also called MgCl2
2.It's composed with 74.54% Chloride and 25.48% Magnesium, its relative molecular weight is 95.21

3.Generally, it contained 6 crystallization water, named Magnesium Chloride Hexahydrate.
4.It is highly soluble in water, deliquesced easily in the air, have a slight of bitterness.
5.It is generally divided into flake, cubes, crystals, granules and powdery.
6.With MgCl2 content 46% named Magnesium Chloride Hexahydrate, with MgCl2 content 99% named Magnesium Chloride Anhydrous.
Name: Magnesium Chloride
Appearance: white Pellet/Grain/Granule
Grade: Industry grade/Pharmaceutical Grade/Food grade
Molecular formula: MgCl2·6H2O/MgCl2
HS code: 28273100
EINECS: 232-094-6
CAS code: 7791-18-6
Certificate: Health certificate/SGS


Metallurgical industry: Furnace for the manufacture of refractory materials and assemble the arm binder,and flux II is to create the raw materials and smelting magnesium.
2. Chemical industry: Mainly used for the production of magnesium,also used as a raw material of antifreeze.
3. Machinery industry: Can be made with magnesite mechanical box,triangular prism and furniture pads.
4. building materials : Is the production of light building materials such as fiber tile, decorative materials, ceiling, floor brick, magnesia cement, fire prevention board, etc
5. The food industry:Used for some food additives
6. Medicine:With magnesium chloride made of "dry brine"can be used for medicinal purposes
7. ransportation: Used as road deicing snow melting agent,
8. Agriculture: Can be used as magnesium fertilizer, potassium and magnesium fertilizer and cotton defoliants
| | | |
| --- | --- | --- |
| Item | Specification | Result of Analysis |
| Purity as MgCl2 | 46% min. | 46.3% |
| Total Alkali Chlorides (as NaCl) | 0.6% max. | 0.26% |
| Total Sulfate as MgSO4 | 1.0% max. | 0.05% |
| Iron | 0.006% max. | 0.0005% |
| Water Insoluble | 0.20% max. | 0.02% |
PACKING:
Packed in PP woven bags of 25KG with PE liner inside.
22Mt / 20'FCL
Usage:

1.Transportation industry
Used as road snow melting agent, deicing fast, has little corrosivity to the vehicle, is better than sodium chloride magnesium metal.
2. Chemical industry
Mainly used for making all kinds of magnesium salt, such as magnesium oxide, magnesium hydrate, magnesium carbonate, firecracker fixing agent, is also the raw material used for antifreezing agent.
3.Construction material
making hard, corrosion resistant magnesia cement with magnesia(MgO), can be made into artificial-marble, magnesia tile, floor, ceiling, decorative sheet, fire-proof plate, greenhouse support, partition board, magnesium well lid, bathtub, door frame and window frame and trailer and so on.
4.Mechanical industry:
In daily life, magnesia can be made into machine box shooks, delta-ring edge and furniture, it is a good material instead of soil.
5. Food industry:
Tofu pointed by brine (magnesium chloride liquor) is softer and fresher than that pointed by stone. The brine is also used as food additives.
.7.Medicine
Magnesium made into halogen dry can be used in medicine.
8. Agriculture
Can be used for making magnesium fertilizer, potassic-magnesian fertilizer, cotton defoliant.